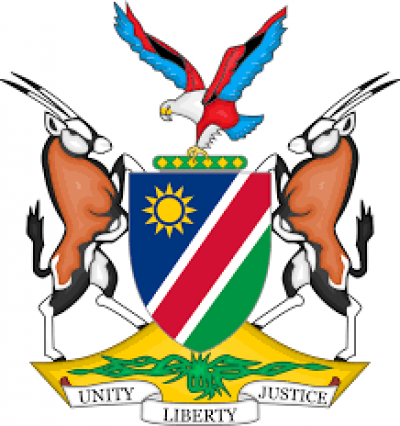 Scope
Reporting to the Director of Operations, the candidate will lead the overall management of the EBA project
ensuring project objectives and activities are met and executed on time and within budget, desired results are
achieved, the most efficient resources are used, and the different stakeholders (MET, EIF, GFC, and CBNRM
communities) interest are satisfied and provide strategic and administrative direction with in the Project
Management Unit. Ecosystems Based Adaptation (EBA) is a Green Climate Fund- Funded Project.
Main responsibilities
•Ensure EBA Project is managed and implemented in accordance with Funded Activity Agreement (FAA) between EIF and GCF;
• Manage the PMU team including consultants and ensure timely implementation, results orientation and
accountability for project results;
• Ensure project meets expectations with respect to quality, budget, delivery timelines, and strategy;
• Provide input in the development of policy frameworks, showcasing and demonstrating direct benefits of
climate change adaptation for CBNRM;
• Provide oversight on the implementation of agriculture framework for the project;
• Manage stakeholder's communications to inform stakeholders of progress and issues;
• Assume priority responsibility for managing project budget and adherence to GCF approved budget;
• Ensure close financial and procurement oversight and monitoring of all activities of the projects.
Qualifications & Experience
• Post Graduate degree (Masters) preferably in Project Management, Development Studies, Economics,
Natural Resource Management, and/or other related disciplines;
• A minimum of ten years (10) years practical working experience within natural resource and business
environment of which at least five (5) years were spent at managerial level;
• Extensive Knowledge on Environmental Act;
• Proven project management experience in the implementation and application of accounting software and
systems, knowledge and business management systems and processes at corporate level,
A full Terms of Reference outlining the detailed job description and other requirements can be obtained from the
EIF website, www.eif.org.na/documents/vacancies or through email request, recruitment@eif.org.na.
All applications should comprise of a cover letter, recent CV and certified copies of additional documentation
and qualifications.

All applications should be directed to:
Electronic delivery and queries:
Mrs. Lizl Ndadi
Head: Human Resources
Tel: +264 61 4317710
E-mail: recruitment@eif.org.na
Hand or postal delivery:
8933, Heinitzburg Heights,
c/o Heinitzburg & Burg Street, Klein
Windhoek
P.O Box 28157, Auas Valley

Previously disadvantaged Namibians, women, disabled persons and the youth are encouraged to apply for this position. No documents will be returned and only shortlisted candidates will be contacted for interviews.