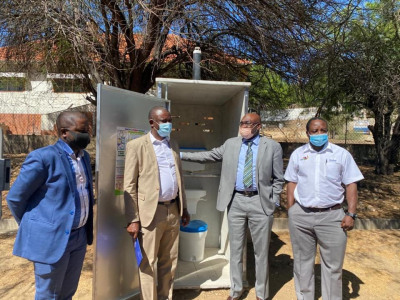 Honoured to render these facilities on behalf of the Minister of Environment, Forestry and Tourism, Hon. Pohamba Shifeta, was Executive Director, Mr. Theofilus Nghitila.
The Fund strives to be a leader in the development and application of innovative financing mechanisms to support environmentally, technologically sound developments and to empower local communities.
The Basic Needs Project, through the Innovate Group's objective is to provide decent sanitation to all Namibians, and will therefore see 20 toilets, to the value of N$ 300 000 be distributed to respective community members identified by the City of Windhoek.