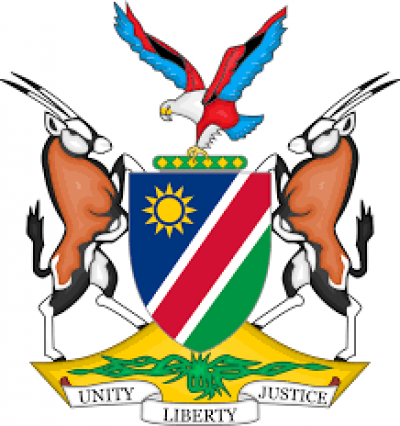 The Environmental Investment Fund (EIF) is an investment fund, set up under the laws of Namibia, with the express purpose of raising financial resources for direct investment in environmental protection, climate resilience and natural resource management activities and projects which support the sustainable economic development of Namibia. The EIF invites application from suitably qualified and experienced Namibian nationals to apply for the position of Human Resource Practitioner.
Scope
Reporting to the Head of Human Resources, the incumbent will serve as first point of contact regarding human resource issues such as interpretation and application of policies, regulations and rules concerning conditions of service, entitlements and benefits.
Main Responsibilities
Planning and Budgeting
1. Assists with reviewing recommendations resulting from staffing reviews and providing data that would translate them into staffing requirements for purpose of budget preparation;
2. Inducts newly recruited staff members by briefing them on administrative formalities, conditions of service, entitlements and benefits.
Recruitment and Staff Selection
1. Reviews job openings in consultation with hiring managers, ensuring that the evaluation criteria and responsibilities are in line with the approved or classified documents;
2. Coordinate forecasting and identifying vacancies, preparing job openings, reviewing and screening of candidates;
3. Coordinate and facilitate in the selection of candidates; including conducting roster searches for applicants and drawing up data base. Identifying longlist of candidates, evaluating and screening applications, generating personal history profiles of candidates, facilitating the interview process and acting as ex-official.
Remuneration and Payroll
1. Maintain the payroll system on a current and accurate basis, including the on-going streamlining of the system in consultation with the Head Human Resources;
2. Process salary calculation on tax, pension, social Security and Medical Aid, and ensure regular consultation with the service providers on any related issues and payments.
Administration, Training and Filling
1. Coordinate and advise Head of Human Resource in monitoring staff attendance and absenteeism;
2. Administering of staff performance evaluations on Premier HR.
Competencies
1. Demonstrated ability to work in a multicultural, multi ethnic environment and to maintain effective working relations with people of different national and cultural backgrounds;
2. Demonstrated professional competence and expert knowledge of the pertinent substantive areas of work
Qualifications and Experience
1. At least a University Bachelor Degree specializing in Human Resource is an asset;
2. Minimum 3 years relevant experience;
3. Experience in the usage of computers and office software packages (SAGE VIP/ Sage Premier HR, SAGE 300 People, MS Word, Excel) and experience in handling of web-based management systems;
4. Knowledge of the Namibian Labour Act.
A full Terms of Reference outlining the detailed job description and other requirements can be obtained from the EIF website, www.eif.org.na/documents/vacancies or through email request, recruitment@eif.org.na. All applications should comprise of a cover letter, recent CV and certified copies of additional documentation and qualifications.
All applications should be directed to:
Electronic delivery and queries:
Mrs. Lizl Ndadi Head: Human Resources
Tel: +264 61 4317710
E-mail: recruitment@eif.org.na
Hand or postal delivery:
No hand deliveries accepted at the offices of the Fund due to COVID-19. The Fund apologies for any inconvenience this may have caused.
Previously disadvantaged Namibians, women, disabled persons and the youth are encouraged to apply for this position. No documents will be returned and only shortlisted candidates will be contacted for interviews.
Closing date 16:00,12 August 2020