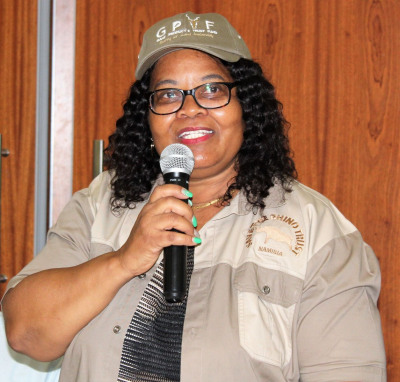 Ministry of Environment and Tourism has re-invested N$7 million of the environmental levies collected in the 2018/19 financial year into the Environment Investment Fund (EIF) for environmental protection measures.
While motivating the ministry's budget allocation of about N$462 million for the 2019/2020 financial year, MET Deputy Minister Bernadette Jagger said the environmental levies, which were collected for carbon emissions, incandescent light bulbs and tyres, are part of the ministry's strategy to increase revenue and cost-cutting.
Jagger further announced that MET attained N$283 million from the Green Climate Fund (GCF) through projects currently under implementation through the Environment Investment Fund.
The ministry expects three more projects, with two financed by GCF and one by Global Environment Facility to the tune of N$545 million.
Recently, one of these projects was the implementation of climate change adaptation project that assists communities living with landscapes threatened by climate change.
MET coordinates project proposals to secure financial resources through bilateral and multilateral financing windows.
For the current financial year, N$195 million will be allocated to Wildlife and Protected Area Management, which is programme one.
This programme will assist to manage human-wildlife conflict to reduce as well as mitigate its impact in the communities.
Programme two, which is protection and management of key species and natural habitat, will receive N$25 million to improve the efficiency in conserving and managing key species and natural resources.
The third programme, tourism growth development and gaming regulations, has an allocation of about N$19 million, which will be used to expand the tourism as well as gaming sectors.
The fourth programme, environment and natural resources protection, will use around N$32 million to monitor and enforce compliance with the Environmental Management Act as well as to implement the National Solid Waste Management Strategy of 2018.
The fifth programme, the infrastructure development, maintenance, monitoring and evaluation, is set to get N$9 million to particularly focus on fence protected areas and developing new water points.
The sixth programme, which is policy supervision and support services, will use around N$87 million to manage policy coordination and the administration of finances, along with human resources.
The Ministry of Economic Planning allocated an additional N$92 million to MET for their development budget.
NBC News