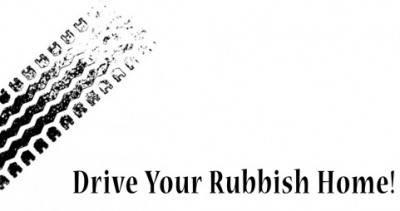 We recently responded to the waste management problem on Namibia's countrysides by launching a public awareness and call-to-action initiative, titled Drive Your Rubbish Home anti-litter campaign. The campaign is targeted at the public transportation sector, specifically long-haul busses, taxis and passengers and seeks to achieve a change in the behavior of passengers to become litter conscious while on their journeys. The campaign further seeks to turn the drivers and owners of passenger busses into responsible citizens by providing information and waste disposal bags.
The campaign sets out our zero-tolerance position on litter and pollution prevention.
While the call from Namibia's President, H.E. Dr Hage Geingob, to clean up Namibia on 25 May 2018 was met with countrywide enthusiasm and commitment from local authorities, we took the opportunity to launch Drive Your Rubbish Home.
Activities and impacts
The campaign was activated at three (3) Public Bus terminals in Windhoek – Rhino Park, Ombili and Monte Christo, where close to 300 Bus drivers took part in the educational and awareness-raising activities.
With our partners from the Namibia Bus and Taxi Association (NABTA), we provided Driver and passenger awareness sessions on anti-littering, preceded by a clean-up campaign at each terminal. In total we distributed 1,000 Refuse bags to Bus drivers, targeting 6 bags for each Bus Driver.
The 500 branded T-Shirts with the Drive Your Rubbish Home were a hit and were finished within the first 2 hours of activation at each of the terminals. We also distributed 1,000 themed stickers to Bus Drivers.